Atelier Baroque
Old Master's Painting Techniques
Painting Classes in Paris
Traditional Oil Painting Techniques
Old Master's Artworks Copies on Commission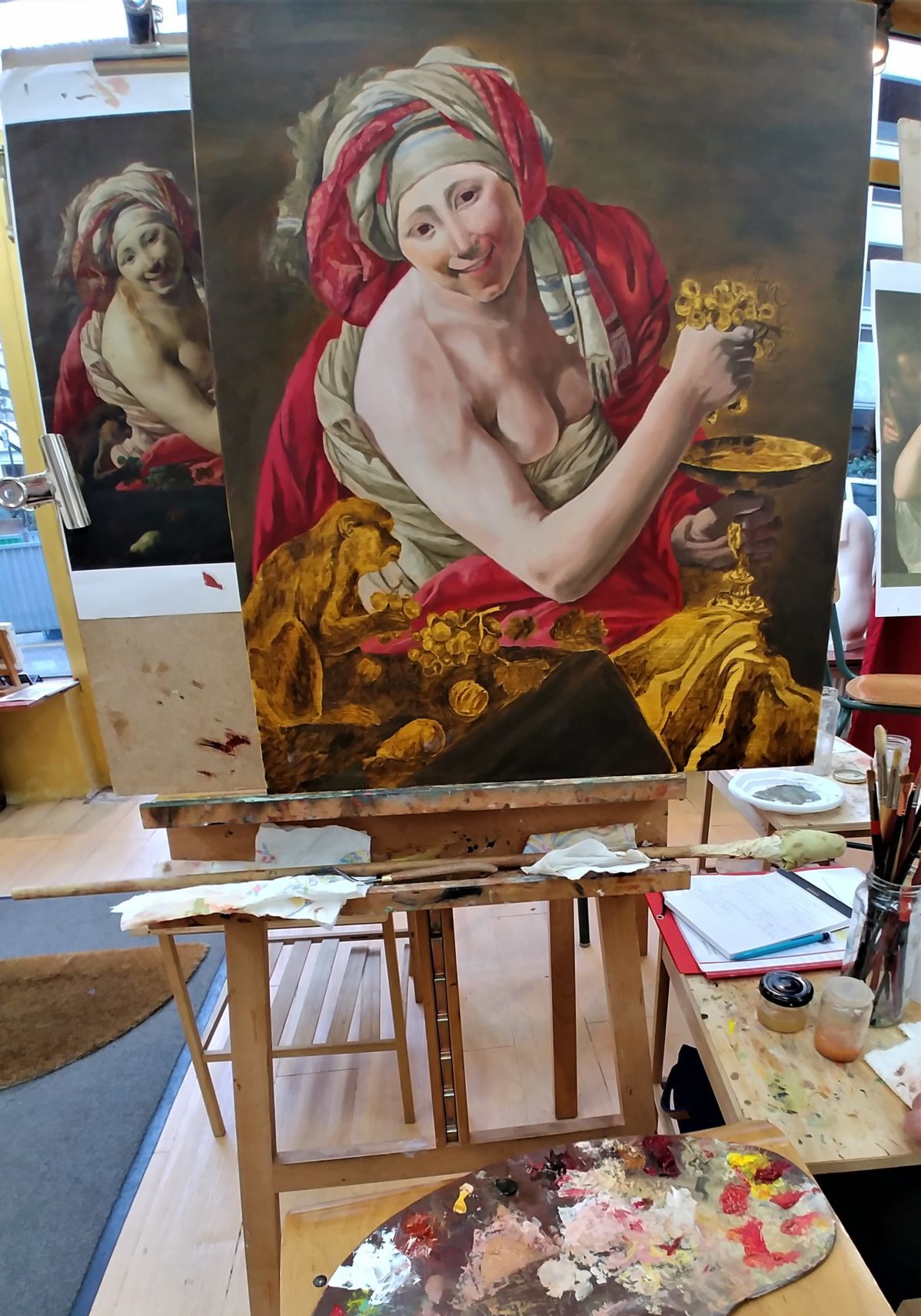 In the very heart of Paris 14 arrondissement, join our painting classes and our painting workshops  to discover or to improve your painting skills.
We teach oil painting, egg painting and wax painting.
Come and join us!
TUESDAY              10h30 – 13h30   |  15h00 – 18h00
WEDNESDAY       15h00 – 18h00
THURSDAY           11h00 – 14h00  |   18h45 – 21h45
SATURDAY            10h30 – 13h30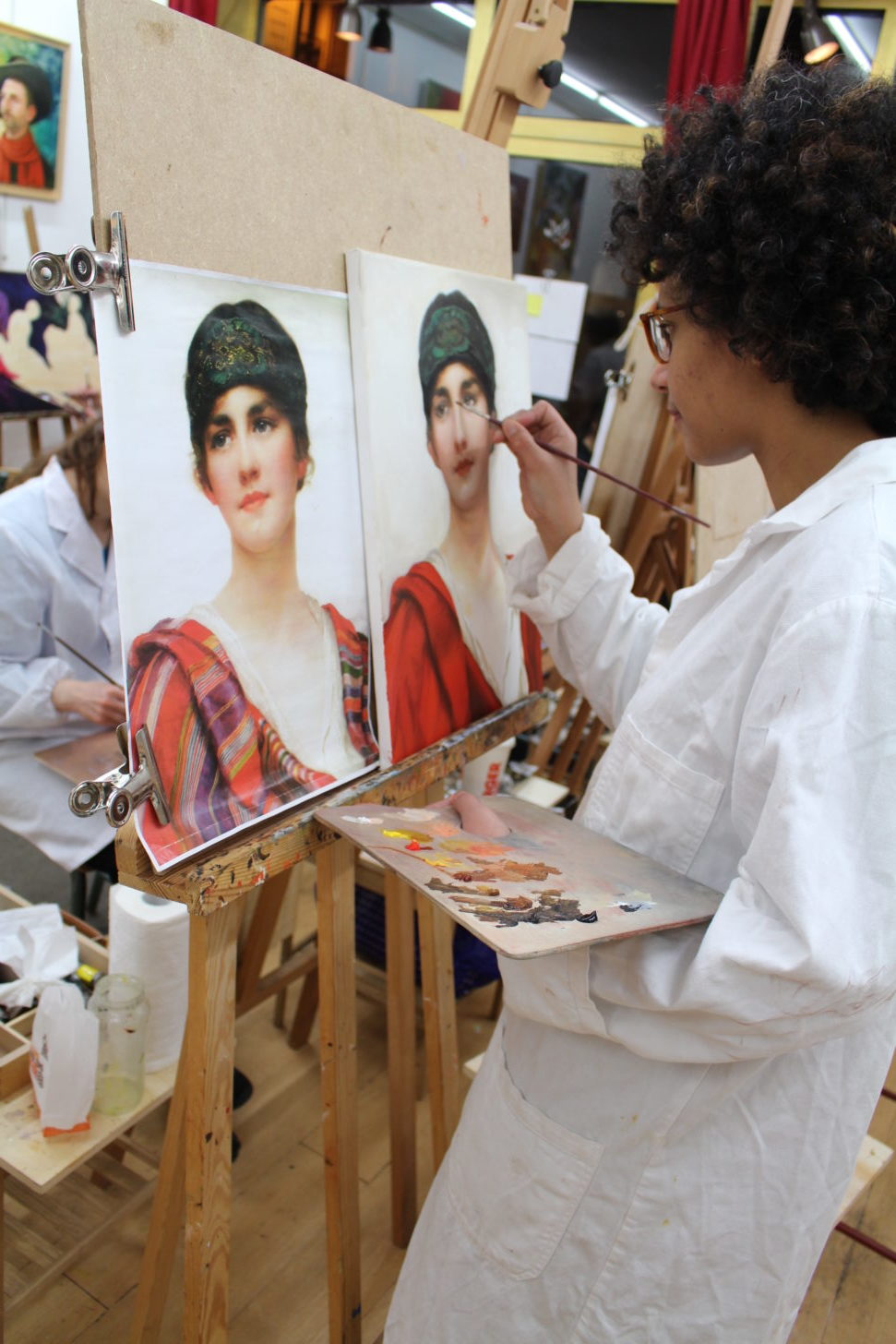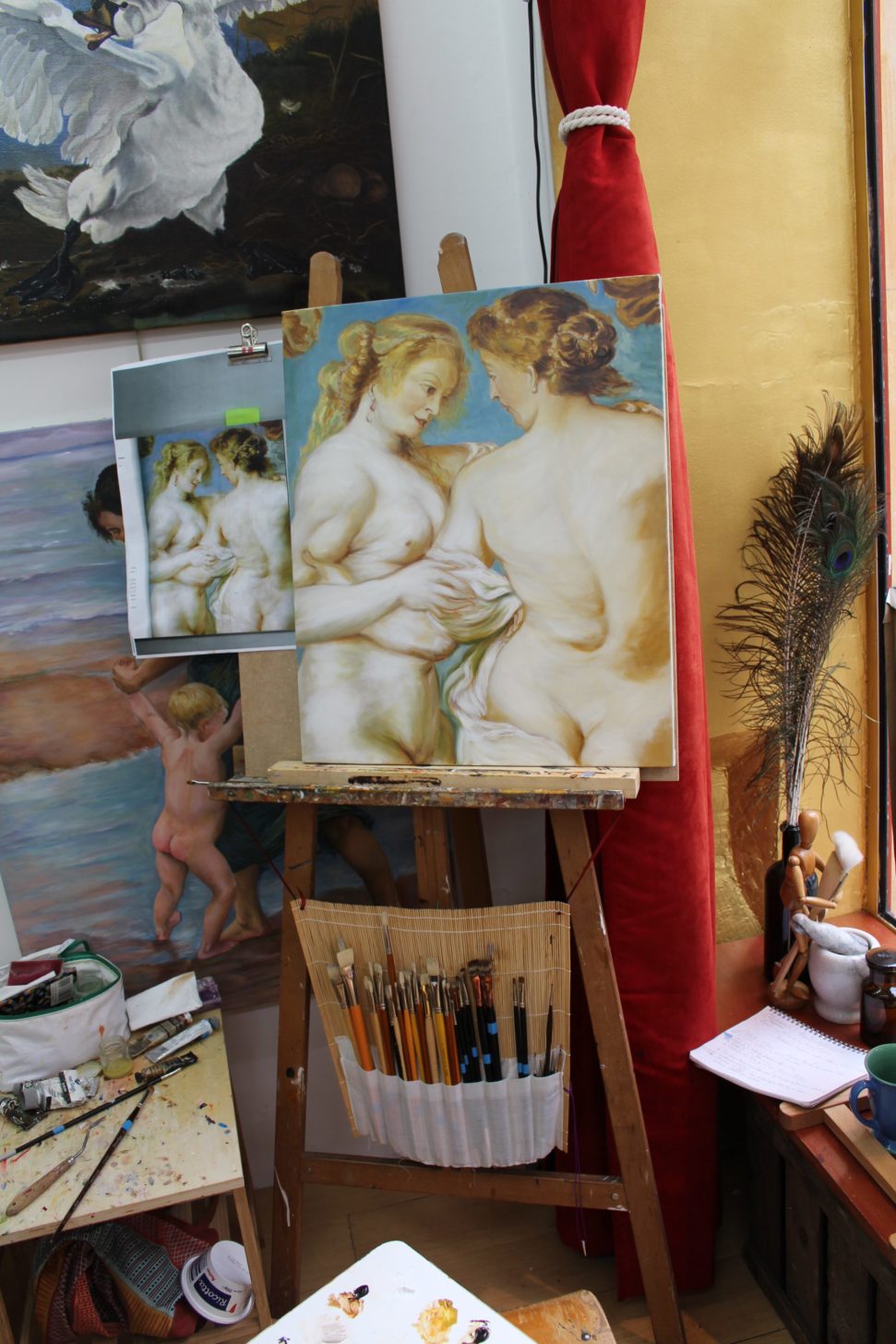 All that you ever wanted to learn to do in oil painting :
portraits and figure (skin tones)
drapery
flowers, fruits and objects
landscapes, seascapes
glazing & velatura
impasto
chromas
preparing supports
choice of brushes
etc…
Painting Classes in Paris
In the heart of Paris 14, two steps from metro station Alesia, at Atelier Baroque you can follow our painting classes to learn or to improve your painting skills.
Our painting classes are all about traditional painting techniques and it's numerous varieties: oleo-resin painting, impasto painting, alla prima painting and more…
But you can also become acquainted with other even ancient techniques such as wax painting and egg painting.
Our painting classes are meant for adults (over 16) of all levels. Wether you are a beginner or an experienced painter, our painting classes will fit your needs.
Atelier Baroque is a Parisian art studio specialized in traditional and classical painting techniques.
We love all styles and subjects in painting matters from antiquity to the early XX century.
Here you will learn the craft of painting, step by step accordingly to your level and your expectations. Induction, improvement or professionalization of your painting practice. You have reached the right place.
 Painting Workshop in Paris

Intensive painting workshops of one week take place at the Atelier during school holidays.  Our painting workshops are the perfect occasion to work on that particular painting technique or subject that you have in mind. It is also the best way to get familiar with the Atelier and the way we work.

This one week painting workshop is the perfect opportunity to include on week of painting practice during a short stay in Paris.

You like painting? You want to get started with oil painting? You are looking to improve your painting practice?

Whatever is your level, join us, painting is our passion.